COVID-19: Drive-Through, Pick-Up, Delivery & Retail Guidance
FDA Best Practices for Retail Food Stores, Restaurants, and Food Pick-Up/Delivery Services During the COVID-19 Pandemic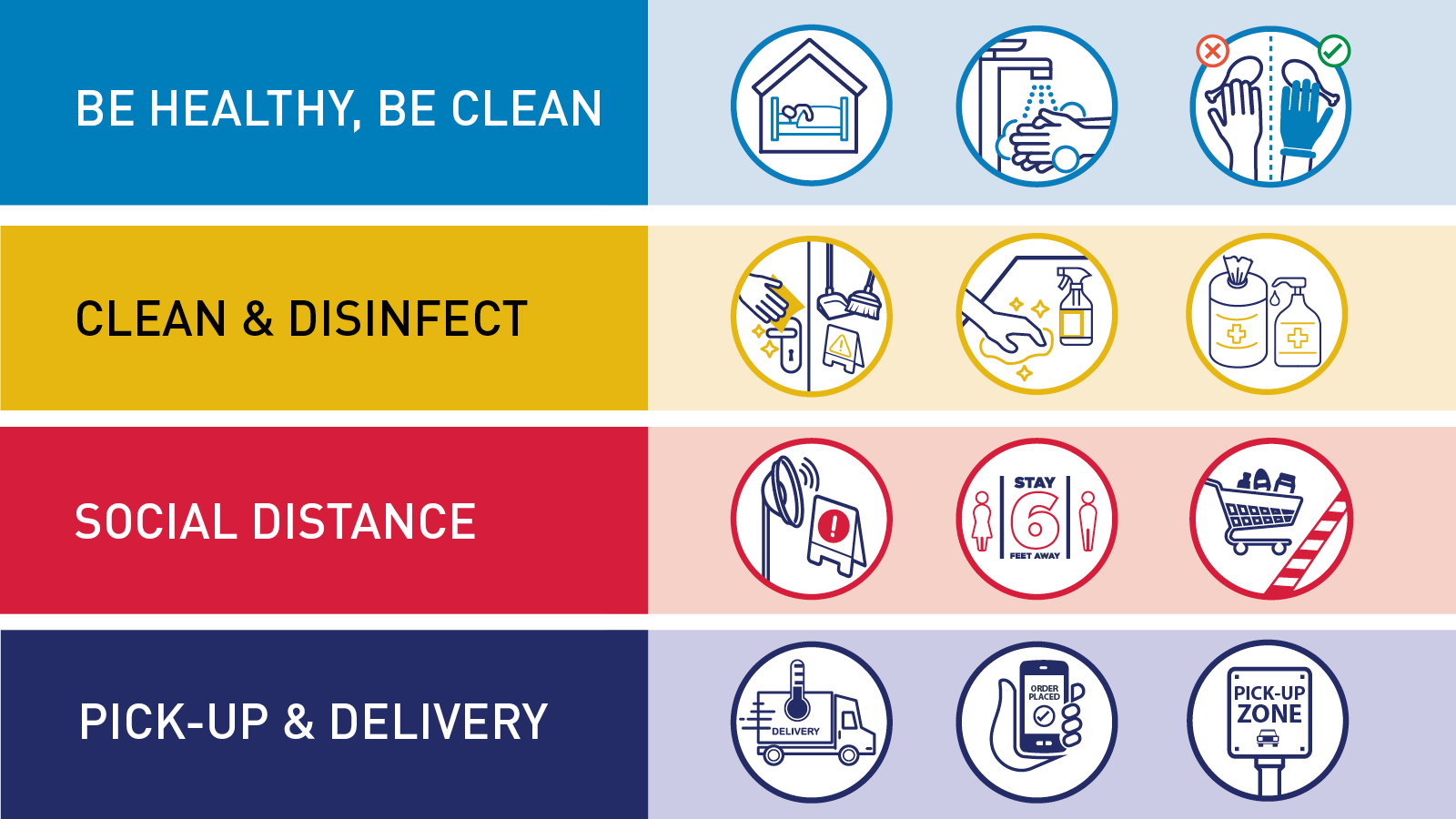 FDA is sharing information about best practices to operate retail food stores, restaurants, and associated pick-up and delivery services during the COVID-19 pandemic to safeguard workers and consumers.
This addresses key considerations for how foods offered at retail can be safely handled and delivered to the public, as well as key best practices for employee health, cleaning and sanitizing, and personal protective equipment (PPE). This is not a comprehensive list. We encourage consulting the references and links provided below by CDC, FDA, EPA, and OSHA for more detailed information.
On April 10, 2020, FDA held a call with industry members to discuss these best practices. Listen to a recording of the call (5MB, MP3) or download the transcript (66KB, PDF).
For additional resources, see Food Safety and the Coronavirus Disease 2019 (COVID-19).
---
Food Safety Rules and Regulations