COVID-19: Drive-Through, Pick-Up, Delivery & Retail Guidance
FDA Best Practices for Retail Food Stores, Restaurants, and Food Pick-Up/Delivery Services During the COVID-19 Pandemic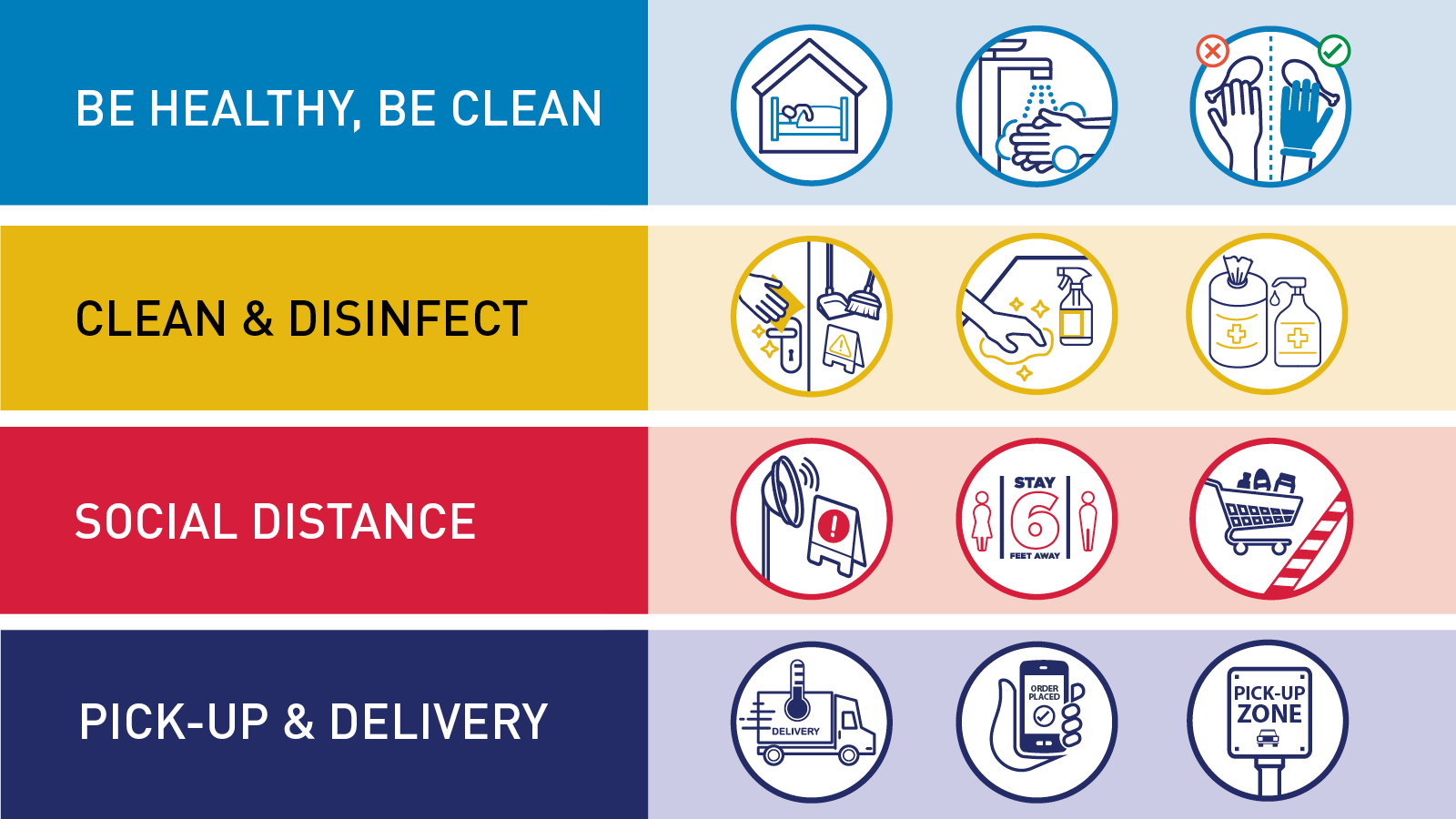 FDA is sharing information about best practices to operate retail food stores, restaurants, and associated pick-up and delivery services during the COVID-19 pandemic to safeguard workers and consumers.
This addresses key considerations for how foods offered at retail can be safely handled and delivered to the public, as well as key best practices for employee health, cleaning and sanitizing, and personal protective equipment (PPE). This is not a comprehensive list. We encourage consulting the references and links provided below by CDC, FDA, EPA, and OSHA for more detailed information. This will be updated as FDA receives further information and inquiries.
On April 10, 2020, FDA held a call with industry members to discuss these best practices. Listen to a recording of the call (5MB, MP3) or download the transcript (66KB, PDF).
For additional resources, see Food Safety and the Coronavirus Disease 2019 (COVID-19).
---
Essential Worker Letter
The National Restaurant Association Restaurant Law Center has created a Georgia-specific document that restaurant workers can carry with them going to/from work to identify themselves as critical workers. The document is customizable so employers can add their logo and contact information.
Georgia Essential Critical Infrastructure Worker (ECIW) Letter - Food Supply [Word Document]
---
Food Safety Rules and Regulations
---
Communications to Customers
The National Restaurant Association has provided talking points that can help you speak with guests, and communicate that guest health and safety is of utmost priority.
You may also want to consider sending an email blast to your guests letting them know what extra precautions your establishment is taking to help prevent the spread of COVID-19. We've seen some restaurants do this through in-house signage and social media as well.