Moody's Says the Restaurant Industry's Outlook Has Improved
Date posted
October 22, 2020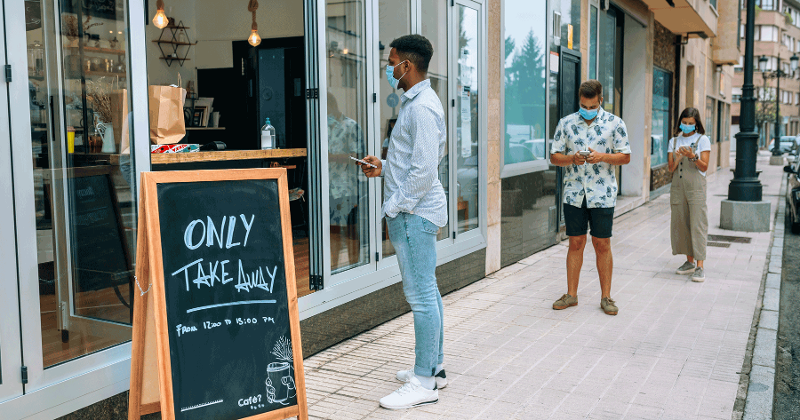 Source: Restaurant Business Online
The bond rating service said the industry's outlook has stabilized as business conditions have improved.
The restaurant industry has stabilized as consumers have slowly returned to restaurants and restrictions on dine-in service have lifted, prompting Moody's Investors Service to upgrade the industry's economic outlook.
The bond rating agency on Tuesday upgraded the industry's outlook to "stable" from "negative," where it had been since the pandemic altered the business landscape almost overnight back in March.
Moody's said it expects operating profit to decline by more than 30% this year because of restrictions due to the coronavirus, notably closures of dining rooms and lingering restrictions on capacity. But the firm expects profit to rebound next year, by about 15%.
Limited-service restaurants have been outperforming full-service restaurants, and that's expected to continue thanks to the popularity of the drive-thru. But Bill Fahy, senior credit officer with Moody's, noted that casual restaurants did a good job of pivoting from 90% or more of dine-in to curbside, takeout and delivery.
Moody's ratings are important because it helps determine the interest rates that companies pay on their debt. An improving outlook for the industry suggests it has a better view of the coming months and suggests that the darkest era of the pandemic could be over, at least for the largest chains.
In its report, Moody's noted that restaurants continue to struggle with a slow return to normal, with restricted capacities and social distancing requirements. Thus, restaurants must continue focusing on takeout strategies.
The agency said that casual dining concepts are "the most exposed to performance declines," with "large, strongly capitalized companies better positioned to weather the storm."
Moody's also suggested that the industry isn't out of the woods yet when it comes to closures. "This year, for the first time in a long while, U.S. the number of U.S. restaurants is expected to decline, reflecting the devastating effect the pandemic is having on the industry," Fahy said in a statement. "And more closures are likely, depending on how long this operating environment continues."