GRA Preferred Partners + Discount Programs
The GRA is pleased to offer our restaurant members the highest quality services at discounted prices through the following Endorsed Partner Programs.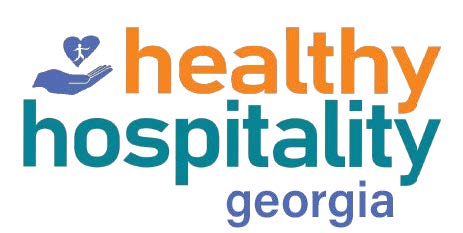 Healthy Hospitality is Health Insurance for Hospitality Workers
The Georgia Restaurant Association is pleased to offer hospitality workers access to a variety of health insurance solutions for individuals & families.
Competitive Benefits Package to Make You an Employer of Choice
Be a leader in the hospitality industry by offering a competitive benefits package. Receive exclusive, members-only pricing and solutions for employer sponsored health insurance.
Secure Affordable Health Insurance for Your Employees
The GRA provides a FREE service to help members of any size obtain affordable health insurance for their employees, regardless of how many hours they work. This service is especially powerful for small businesses that cannot afford traditional health insurance. And with open enrollment underway, now is the time to explore these options.
Learn more about Healthy Hospitality
---

Heartland is a proud partner of GRA, as the point of sale, payments, and payroll solution of choice for entrepreneurs who need human-centered technology to sell more, keep customers coming back and spend less time in the back office. Nearly 1,000,000 businesses trust Heartland to guide them through market changes and technology challenges so they can stay competitive and focus on building remarkable businesses instead of managing the daily grind. Learn more at go.heartland.us/SRA.
Check out valuable business resources from Heartland: The Entrepreneur's Studio and The Heartland Small Business Guide
---

Gas South is the largest retail natural gas provider in the Southeast, serving more than 425,000 residential, commercial, industrial and wholesale customers. We strive to "Be A Fuel for Good" by offering everyday low rates, outstanding customer care and a commitment to give 5% of profits to support children in need. As a GRA member, you can receive exclusive discounts on your natural gas rates.
---

Broadcast Music, Inc. (BMI) represents the public performance rights in millions of musical works created and owned by hundreds of thousands of songwriters, composers, and music publishers. BMI negotiates music license agreements and distributes the fees it generates as royalties to its affiliated writers and publishers when their songs are performed in public. GRA members save up to 20 percent on annual fees.
---

FinTech is the leader in providing electronic data and payment programs for your beer, wine, and liquor deliveries. GRA members receive a free 30-day trial and 50% discounted pricing.