Back to Events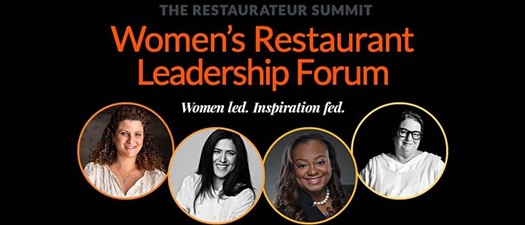 The Restaurateur Summit: Women's Restaurant Leadership Forum
Thursday, February 27, 2020
Event Details
Setting the Table for the Next Generation of Women-Led Restaurants
Come listen and engage with some of the most dynamic female leaders in the Atlanta restaurant community on Feb. 27 from 9:00 a.m. to 12:00 p.m. Their leadership will impress you, their journey will inspire you and their lessons will encourage you to create, innovate and launch your passion. We're setting the table for the next generation of woman-led restaurants.
At the Women's Restaurant Leadership Forum, you will learn:
How to identify and overcome the hurdles women face for advancement
How to eliminate gender based bullying
The art of negotiation and overcoming gender specific challenges
How to build a support network of both male and female sponsors, advisers, and mentors
The Women's Restaurant Leadership Forum provides a protected, peer-to peer executive-level idea exchange created for the restaurateur by the restaurateur. Each Summit allows audiences to engage with some of the most high-profile restaurant leaders to create lasting inspiration and innovation.
Admission: $50
Event open to restaurateurs only.
Proceeds benefit the Restaurateur Summit's scholarship for one attendee to the Fab conference in June.