Amid physical separation, dining industry communes online
Date posted
March 31, 2020
Source: Atlanta Journal Constitution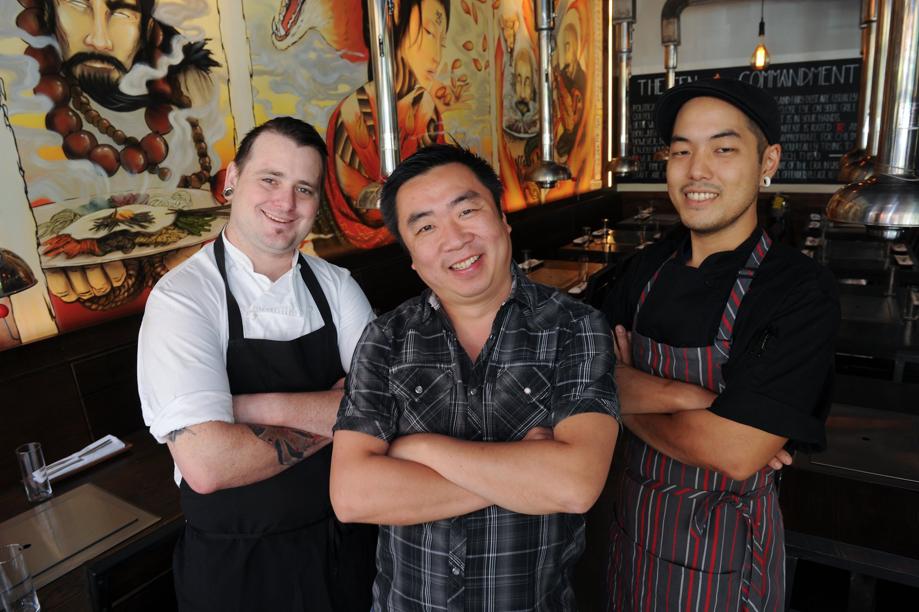 It's difficult to wrap my head around the extent to which the COVID-19 pandemic has impacted every facet of life. As a reporter covering food and dining, the cruel numbers in the restaurant sector alone are mindboggling.
Georgia restaurants were on track to generate about $25 billion in total revenue in 2020 before the coronavirus forced the vast majority to close, according to Karen Bremer, CEO of the Georgia Restaurant Association.
Besides dollar signs, consider the job losses. About 300,000 people work for restaurants in metro Atlanta. Most of them now are out of work.
At restaurants that have not suspended operations entirely, many employees are seeing their roles change, and their shifts drastically cut back. Cibo e Beve owners Linda Harrell and Gianni Betti have retained just seven of their 20-person staff to handle takeout and delivery at their Sandy Springs restaurant. They can offer only one shift a day to one server and one cook. "It's better than nothing," said Betti, who estimated business is down 75%.
As restaurateurs have pivoted to try to keep cash flowing, the financial toll and the well-being of their staff isn't the only thing on their minds. So is physical distancing.
Social interaction is something that all humans crave. Dining is built around it. When you remove the dine-in element, "you don't have human interaction," said Lisa Sanders, a sales executive for Inland Seafood.
I had interviewed Sanders to learn how the Atlanta-based seafood and meat distributor, which deals with 6,500 restaurants in the Southeast, was faring during the pandemic. She called me again the following morning. This time, Inland Seafood statistics were not on her mind. Rather, she wanted to discuss the emotional side of the equation. She was heartbroken for restaurant operators and their employees.
"These are not just our customers, but our friends," she said, noting how she and her colleagues cheer on the launch of each new restaurant, and how, in the first weeks and months of a restaurant's debut, she keeps her phone by her side, ready to respond to urgent calls for fish, seafood and whatever other protein the kitchen team needs.
The Atlanta Journal-Constitution has suspended restaurant reviews, because there is no dining scene right now. Instead, fellow critic Wendell Brock and I are writing a new column called Atlanta Orders In, which looks at the challenges faced by Atlanta restaurants, and serves as a guide to ordering takeout. Thus far, I have driven to restaurants to pick up my order, because of my urge to see these owners and their staff face-to-face, and to witness in person their new normal. Even though I take every social-distancing precaution, as the virus continues to spread, I probably will resort to delivery, phone interviews, and perhaps Facetime, Skype or Zoom to get a visual impression of the scene.
However, it's not the same as an eyewitness account. Plus, I wish I could shake a hand, do a fist or elbow bump, or extend a hug to the generous people in the hospitality industry that I have the privilege to write about.
It was farmer Ashley Rodgers of Rodgers Greens and Roots who reminded me that human interaction has been disrupted, not only at restaurants (which make up 40% of her business), but also in another food sector: farmers markets.
To stimulate business, Rodgers created a market at her farm in Campbellton. But, having people stay safely in their cars as they pick up what they ordered online is unlike selling produce at the Peachtree Road Farmers Market, where "we have a booth, long lines, people interact, socialize, pick out their own stuff. It's so different," Rodgers said.
Rodgers is one of many food producers and suppliers who are scrambling to create online stores. The digital world has become our lifeline for purchasing essential goods, and for interacting with family, friends and colleagues.
Culinarians are letting their creative juices flow online — using social media platforms like Twitter, Facebook and Instagram to share recipes and invite followers to tell what's in their fridge or pantry, and then suggest an ad hoc preparation for a dish or drink. It's a welcome diversion from reading headlines about mounting deaths, newly confirmed cases and dismal estimates for how long it will take to flatten the curve in the U.S.
One of the most entertaining of these food forums is Quarantine Cuisine, a Facebook group created by chef Richard Tang of Char Korean Bar & Grill in Inman Park. It's open to anyone. As of late March, it already had nearly 5,000 members sharing photos and stories about what they've been cooking, asking questions, and watching Tang's comedic Facebook Live sessions. Tang whips up dishes like shaking beef from his home kitchen, stopping periodically to shout out the names of people tuned in to his live performance. With a drink at his side, Tang pauses to touch his glass to the camera, a communal toast with those watching. Cheers.
We may be physically apart right now, but we are not alone. We're all in this together.