Whiskey Wednesday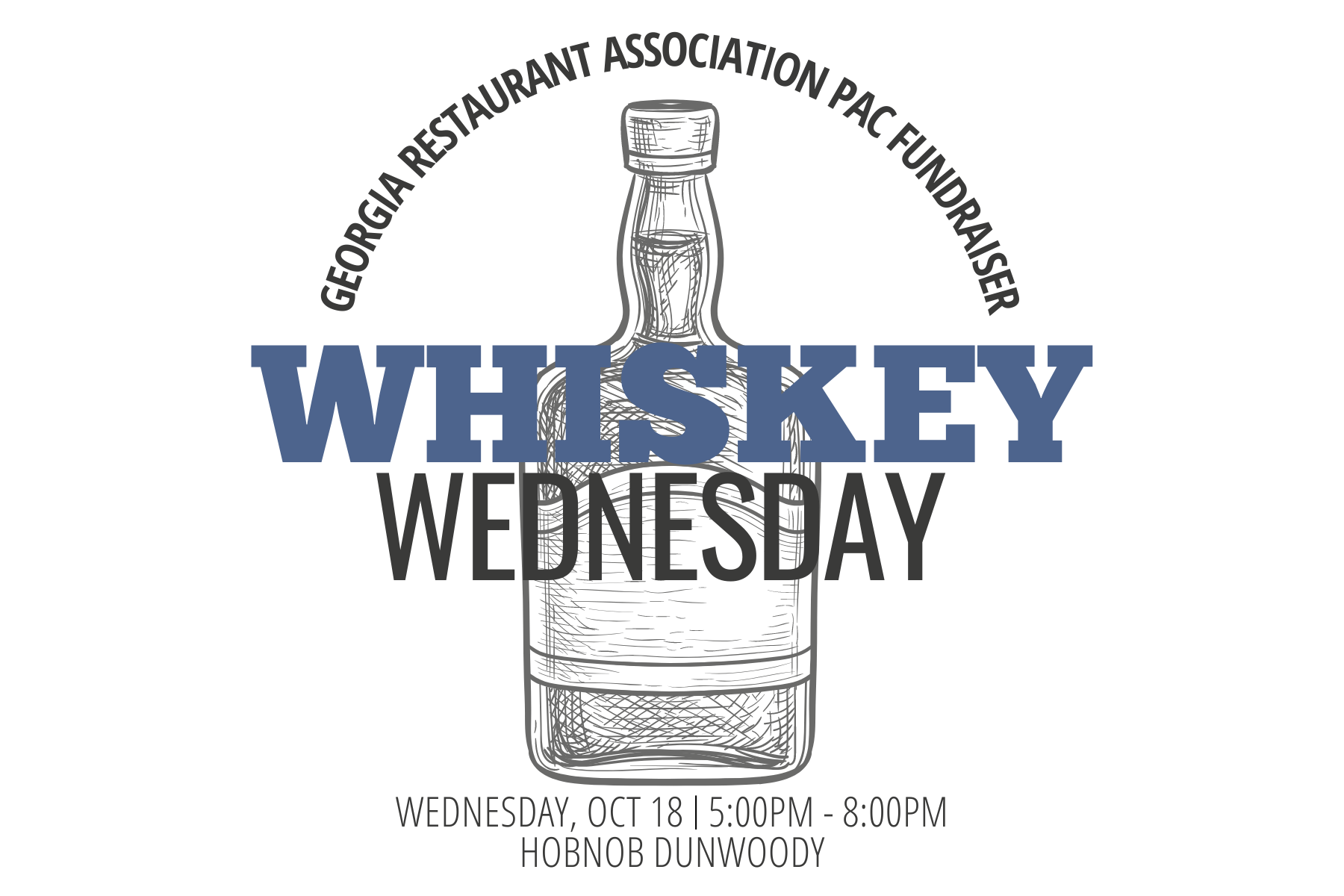 Wednesday, October 18, 2023 | 5:00PM - 8:00PM
HOBNOB Dunwoody | 1221 Ashford Crossing, Atlanta, GA 30346
Join Us for our Whiskey Wednesday PAC fundraiser and networking event! Come enjoy a guided whiskey tasting from Bardstown Bourbon, one of the top brands in bourbon, with food and drinks at Hobnob in Dunwoody. Attendees will also have an opportunity to bid on premier bottles of hard-to-find bourbon and whiskey. All proceeds from the event will support the Georgia Restaurant Association Political Action Committee*. Through your attendance and support, we are able to reach candidates who will advance pro-restaurant and pro-business legislative agenda, fight onerous legislation, and address the issues that are most important to you.
QUESTIONS OR INTERESTED IN SPONSORING? Contact Sarah Thorson to learn more.

*Contribution Disclaimer
Georgia Restaurant Association PAC:
Contributions to the GRA PAC are not deductible for tax purposes. State law requires political action committees to report the name, mailing address, occupation, and name of employer for each individual whose contributions aggregate in excess of $100.00 in a calendar year.