Ben's Friends is Savannah area support for hospitality employees coping with addictions
Date posted
March 30, 2020
Source: Savannah Now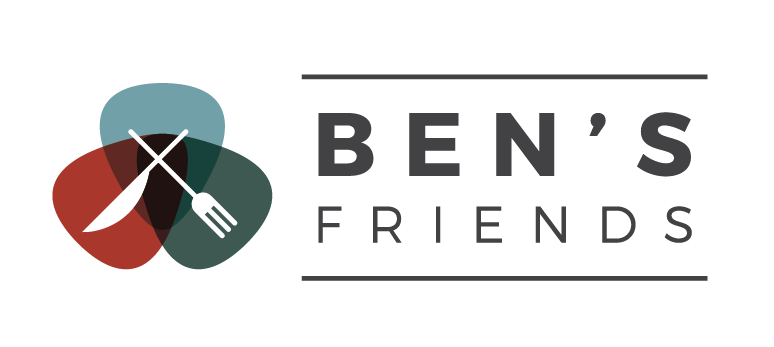 For those working in the hospitality industry, good times and a party atmosphere can come with the territory.
There are long shifts spent in the company of a near endless supply of food and drinks ready to be enjoyed after a hard day.
That environment can be a tempting place for some employees grappling with alcohol and substance abuse issues.
A study (bit.ly/AddictionStats) from the Substance Abuse and Mental Health Services Administration in 2015 ranked hotel and restaurant employees third on a list of the top industries with incidence of alcohol abuse for years 2008 to 2012. The same study ranked hospitality services first for employees dealing with substance abuse issues.
Bill Vissicchio and Nicholas Cammann know all too well the struggles of living with addiction while maintaining a livelihood in the food and beverage industry.
Vissicchio, owner of Rocky's New York Deli, and Cammann, a local executive chef, have each been sober for more than five years. The pair met during alcohol treatment in Statesboro and became fast friends, relating to the struggles of working around alcohol after choosing sobriety.
This spring, Vissicchio and Cammann helped launch a local chapter of Ben's Friends, a support group based in Charleston, South Carolina, for hospitality workers battling addiction.
The group's mission is to provide hope, fellowship and a path forward for hospitality professionals who struggle with alcohol and substance abuse.
The idea to form a local group came after attending a chapter meeting in Charleston, hosted by Ben's Friends founders Mickey Bakst and Steven Palmer.
The restaurateurs organized the group to honor friend Ben Murray, a chef who took his own life after struggling with addiction. The Charleston program has now expanded to 14 cities.
"It's a bunch of like-minded people in the same industry," Vissicchio said of the meetings. "We all share the same stresses and struggles – the food and beverage industry has one of the highest rates of addiction in the country."
It was in Charleston that Vissicchio and Cammann received the support to create a local chapter in Savannah, a city well known for its own thriving tourism and hospitality industry.
Each Sunday, the group meets at the Local 11ten restaurant to share experiences with alcohol and substance abuse, encouraging each other to stay sober and avoid pitfalls on the job.
Ben's Friends Savannah has received support from Local 11ten and its owners, Daniel Reed Hospitality from the outset who say the mission of the group aligns with their commitment to provide support and fellowship for employees struggling with addiction.
"It is our hope that by helping Ben's Friends in any possible way that we can be a part of the process to help change lives — one person at a time," said Jamie Durrence, managing partner at Daniel Reed Hospitality, which operates Local 11ten.
For the past several weeks the group has met publicly until the recent coronavirus outbreak which has forced people to find new ways to gather.
Ben's Friends Savannah has moved their meetings online, coming together on the video conferencing program Zoom. Last week during the group's first video conference, people joined in from chapters around the country to show their support.
Vissicchio said the meetings are not meant as a replacement for Alcoholics Anonymous, or similar 12-step programs, but as an extra support group tailor-made for those who share the same temptations working in bars and restaurants.
"There's strength in numbers and it's all about 'we' — people helping each other; having an arsenal of numbers they can call at any time," he added.
With the coronavirus outbreak, as many bars and restaurants are forced to close their doors, now more than ever that its members may be struggling with drinking or drugs to curb depression.
That's the last thing someone with addiction issues should be thinking about at this moment of crisis, Vissicchio warned.
"Just going to the bottle is not going to solve anything. Those problems are still going to be there when you wake up," he shared. "Stay the course, and stay in touch with people who are there to help."
Ben's Friends founders say the group is based in acceptance and gratitude and though unaffiliated with either AA or NA, shares an important principle — the only thing someone needs is a desire to quit drinking or using drugs.
As someone who has worked in hospitality for more than 20 years seeing many in the industry struggle with addiction, Vissicchio knows it takes a village to make recovery a success.
And whether meetings continue online or in person, with the right support network these food industry professionals can overcome their addictions and continue working in the profession they love, he said.
"It's impossible to do it alone. You've got to be able to ask for help. The only person that knows what's in the mind of an addict is another addict," Vissicchio added.
For more information, visit the Ben's Friends of Savannah Facebook page at www.facebook.com/bensfriendssavannah/ or email bvissicchio5@gmail.com.