GRA Seeks To Make Sidewalk Dining Easier For Restaurants
Date posted
October 30, 2020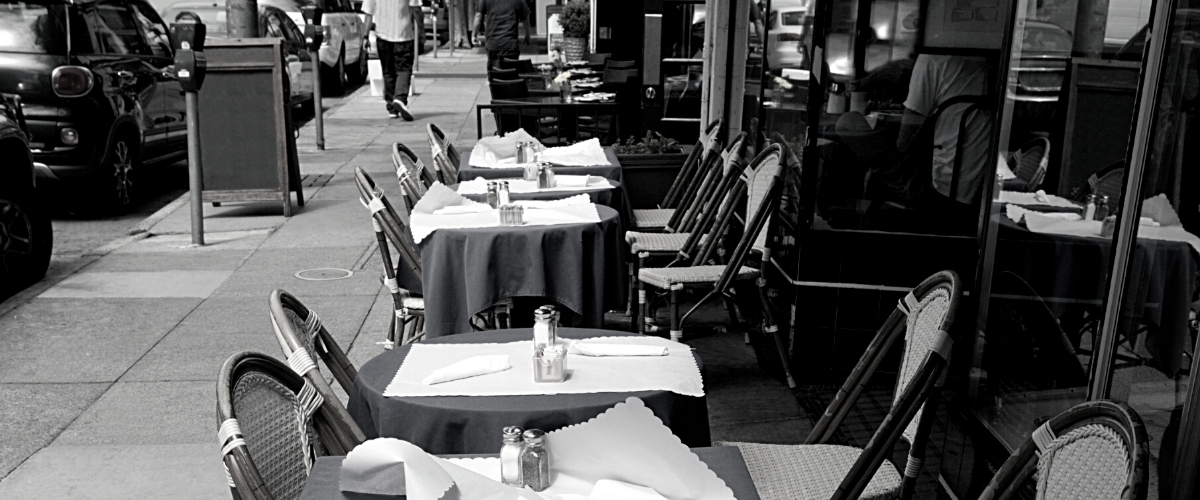 Source: Atlanta Business Chronicle 
With COVID-19 cases once again on the rise and al fresco dining still the safest way to sit down and eat at a restaurant, maximizing outdoor tables will continue to be a priority for restaurateurs even into the chilly winter months. Sidewalk cafe licenses are an avenue to increased occupancy and sales.
In Roswell, three restaurants will appeal for sidewalk licenses this November. Representatives from Canton St. Social, Rock N Taco and Lola's will make their respective cases in a public hearing before the Roswell City Council on Nov. 9.
Permitted sidewalk dining is a relatively new trend in the state of Georgia. The city of Roswell in 2018 passed an ordinance allowing restaurants to expand their seating onto publicly owned space. Atlanta followed suit in 2019.
Under the Atlanta ordinance, eating and drinking establishments wishing to maintain sidewalk dining areas must get a permit from the city's Department of Public Works. Applicants must pay a $250 application fee as well as annual fees of $500 for up to 250 square feet of space in the public right of way, $750 for a space of 251 to 500 square feet of sidewalk and $1,000 for a space of 501 square feet and larger. In Roswell, new applications submitted to the city's Community Development Department come with a $300 fee. Renewal applications with modifications have a $100 fee, and annual renewals without modifications have a $50 fee.
Sidewalk cafe permits also come with operational regulations covering matters such as table diameter, materials, paint colors, barriers and umbrellas.
Karen Bremer, CEO of the Georgia Restaurant Association, told me restaurateurs in Atlanta initially did not show much interest in obtaining sidewalk cafe licenses, but with the novel coronavirus pandemic making every sale vital, she is pushing the idea
"We ask for your consideration on the following suggestions that could significantly support your local restaurateurs," Bremer said in an Oct. 9 letter to 535 mayors and 159 country commissioners around the state. "Continue to encourage the expansion of outdoor dining areas by streamlining the permit process that enables restaurants to safely utilize public spaces (e.g. sidewalks, streets)."
And because cold weather is coming, Bremer asked the mayors and county commissioners to consider tax credits or funding for restaurants to purchase equipment such as heaters that may be necessary to draw patrons to their outdoor spaces. Bremer cited Washington DC Mayor Muriel Bowser's recent announcement of $4 million in grants being made available for businesses to assist with outdoor dining costs and Chicago Mayor Lori Lightfoot holding a contest to encourage the submission of innovative ideas for outdoor dining.
"Many restaurants have found creative ways to expand their outdoor dining experience to supplement the loss of inside capacity," Bremer said in the letter. "While this has helped, there is some worry on how to continue this service as we move towards the colder months of the year."