Dear valued customer: What diners should know during coronavirus outbreak
Date posted
March 13, 2020
Source: Atlanta Journal-Constitution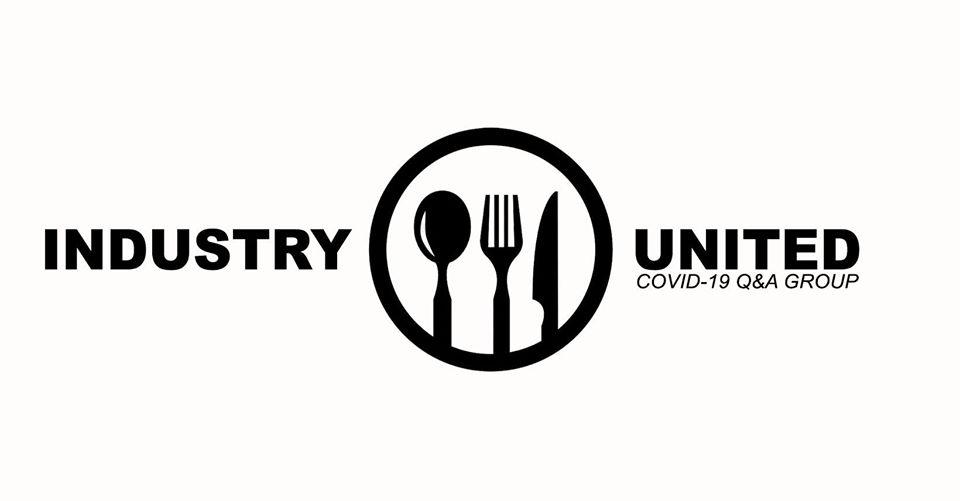 In the past week, your email has probably been inundated with newsletters from businesses who are addressing the coronavirus outbreak.
It is no different in the restaurant industry, whose owners and operators are adjusting to the impact of COVID-19 on their business while working proactively – and collectively – to prevent further spread of the virus while still offering their communities a safe place to work and eat.
Federico Castellucci, CEO of Castellucci Hospitality Group, has partnered with more than a dozen Atlanta chefs and restaurateurs on a social media campaign using the hashtag #ATLRestaurantsUnite. The goal, according to a press release issued March 13, is "to reiterate the rigorous health and safety measures the hospitality industry has implemented to combat any spread of the virus."
Chefs and restaurants participating in #ATLRestaurantsUnite include Anne Quatrano, Kevin Gillespie, Zeb Stevenson, Jarrett Stieber, Aria, Canoe, Kimball House, Brush Izakaya, Brick Store Pub, Leon's Full Service, Ticonderoga Club, Muchacho, Ladybird Grove and Mess Hall, Golden Eagle, Storico Fresco, Forza Storico, Joey Ward, Unsukay Restaurant Group, RO Hospitality, Ray's Restaurants, Tomo, Porch Light Latin Kitchen, Kaleidoscope Bistro & Pub and Hell Yea Gluten Free bakery, among others.
"We're all in this together and are hoping this hashtag and transparency can ease the minds of those who have supported our city's restaurants for so long," said Castellucci in a statement.
On March 12, Georgia Restaurant Association CEO Karen Bremer issued a letter to all members, outlining how restaurants can keep employees, customers and businesses safe. It includes instructions to continue to follow sanitation procedures outlined by the Georgia Food Code.
In addition, the letter states that the Centers for Disease Control and Prevention is asking for employers to work with their local and state health departments to ensure appropriate local protocols are followed, including for identification of new potential cases of COVID-19.
The e-blast also recommended that GRA members send emails to guests letting them know the extra precautions their establishments are taking to prevent the spread of COVID-19.
Another restaurant collective formed this week in response to the coronavirus outbreak is a Facebook group called Industry United. Per the description on its page, the group is "dedicated to informing and educating the restaurant industry about the COVID-19 outbreak. It is a place to ask questions pertaining to your restaurant, staff, safety and general information." Formed March 12, the Facebook group already has more than 850 members from around the U.S.
As the restaurant industry works to share its best practices for safe dining, this sector of the service industry is scrambling to make up for the loss of business.
Local restaurateur Will Turner of Blaxican, which operates a Mexican-Southern fusion brick-and-mortar and food truck operation, stated that, "Due to this virus outbreak, we have suffered financially due to food truck events and catering cancellations and poor attendance in the restaurant. Despite our 'A' grade on our Dept of Health score and great reputation.
"This hit couldn't have come at a worst time on the heels of the slowest winter off-season, and the beginning of the food truck season.
"I have so many bills and already pending loans that I have had to start driving Uber and my wife had to find another job just so we could keep the single mothers that work for us employed."
As more consumers engage in social distancing, restaurants are offering takeout and delivery. In the past few weeks, food delivery services have added no-contact as a delivery option.
"If there's nothing else to do, go support restaurant businesses," said Chris Hall, a partner with Unsukay Restaurant Group, whose concepts include Muss & Turner's, Eleanor's, Local Three and MTH Pizza. "And if you're not comfortable, call and we'll make it for takeout. We need you." Hall noted that a "significant portion" of the group's business has been affected due to cancellations for catering and events.
Various restaurants are encouraging diners who want to support the restaurant industry immediately, but without purchasing food, to purchase gift cards to use at a future date.
In addition, local nonprofit Giving Kitchen, which provides assistance to food service workers facing crisis situations, has requested that supporters make a one-time donation or sign up to make small recurring donations through its Pass the Hat program.
Food service workers in Georgia who have been diagnosed with COVID-19 and/or those who are under doctor's orders for a mandatory quarantine can ask for help from Giving Kitchen. Those experiencing hardship who do not meet these criteria may still be eligible for resource referrals through the organization's Stability Network.
Food service workers are also encouraged to reference givingkitchen.org/covid19 for a list of national resources, local Stability Network resources that will be updated periodically on an ongoing basis, a Stability Network worksheet to share with their teams, and to ask for help.