Peachtree Tents and Events: We Are Here to Help.
Date posted
March 20, 2020
Source: Peachtree Tents & Events
On Thursday, Atlanta Mayor Keisha Lance Bottoms signed multiple executive orders, ultimately shutting down all restaurant dining rooms, gyms and bars. The order limits all restaurants within the city to offer take-out or delivery only.
In an effort to aid the businesses affected by these new orders, Peachtree Tents has set out to provide resources to support doors closing, but business remaining open.
We will now be offering special pricing on select tent sizes and rentals to bolster the operations of Atlanta's food and service industry. These tents and other rentals can be offered on a weekly and monthly basis.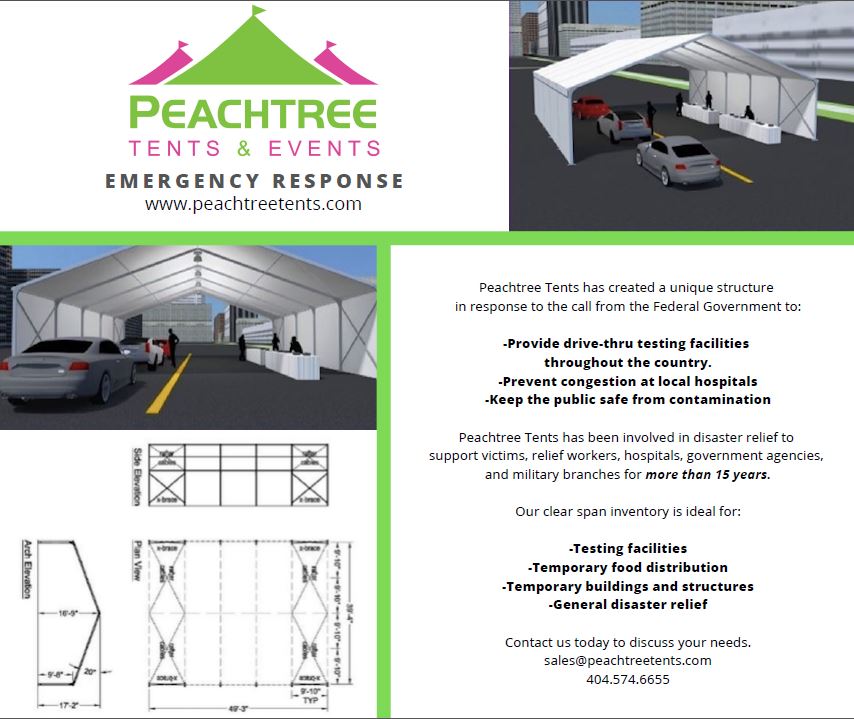 Whether you are looking to create a small operation for pick-up orders, construct a complex drive-thru system or anything in between, we have the resources to help.
Call or email one of our sales team members to discuss your needs. Phone: 404.574.6655 Email: sales@peachtreetents.com