GRA Names Stephanie Fischer as 2022 Board Chair
Date posted
February 28, 2022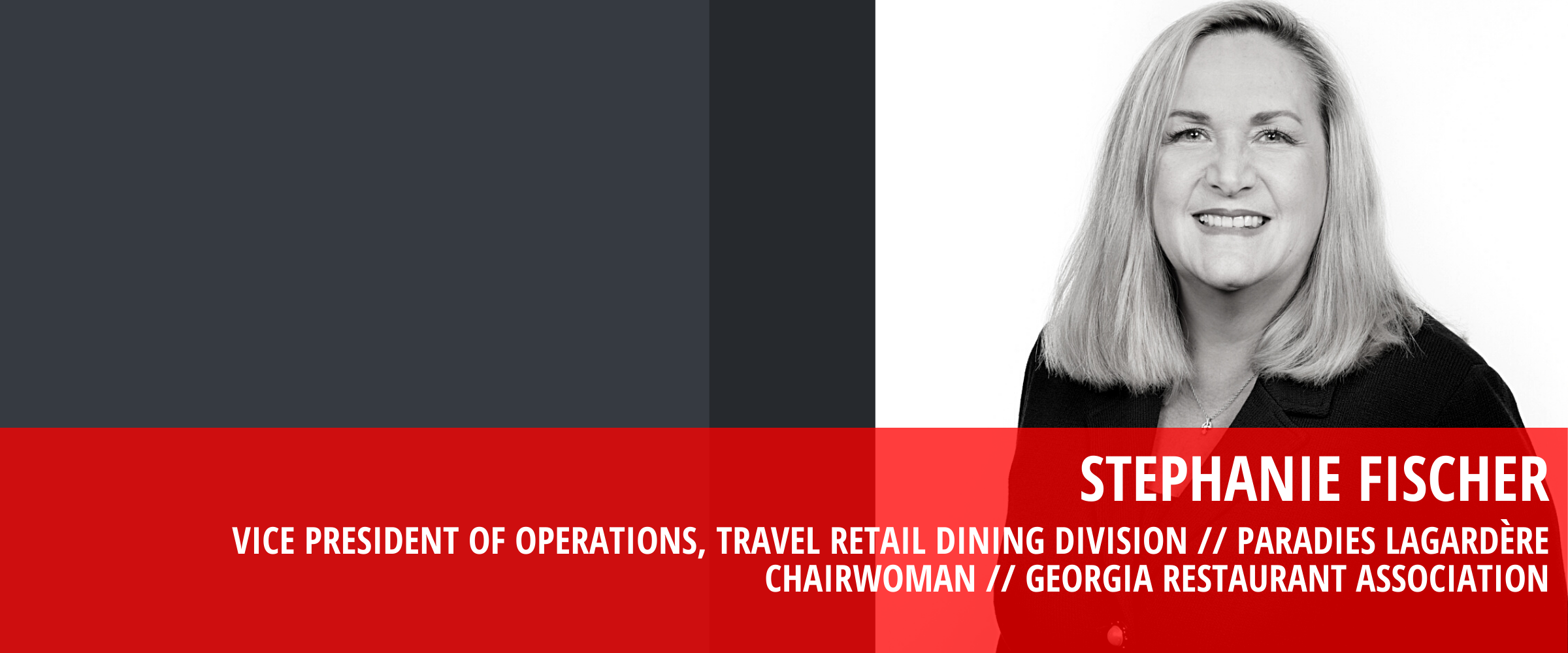 GRA Names Stephanie Fischer as 2022 Board Chair
The Georgia Restaurant Association (GRA) named Stephanie Fischer its 2022 chair of the GRA Board of Directors. Fischer, who has 28 years in the hospitality industry, currently is vice president of operations for Paradies Lagardère Travel Retail, Dining Division with more than 170 restaurants in 43 airports in North America.
Fischer will work with GRA CEO Karen Bremer, on challenges and opportunities facing the state's second largest employer with 18,500 restaurants and 500,000 employees and whose sales are in excess of $24.9 billion.
Named as a Woman of Influence in the Food Industry 15th Edition by The Griffin Report, March 2020, Fischer has held several executive positions in the hospitality and restaurant segment. Prior to joining Paradies Lagardère, she was a senior executive with Hojeij Branded Foods where she was instrumental in opening more than 75 restaurants across the county. In addition, she spent one year with Dunkin Brands leading new franchisee training and 13 years with Walt Disney World Company where she led learning & development for two lines of businesses at Epcot, Food & Beverage and Retail, including the Epcot International Food & Wine Festival, the largest food & wine festival in the United States.
She earned a Master of Business Administration from Stetson University and a B.A. in Journalism & Public Relations from the University of Hawaii. She joined the association's board of directors in 2017 and was elected to the Executive Committee in 2019.
"I am so honored to follow in the footsteps of some of Georgia's most dynamic restaurateurs who have held this position in the past. I look forward to serving the Georgia restaurant community as we all continue to recover and grow," said Fischer.
"We are absolutely thrilled to have Stephanie at the helm in 2022. She brings true passion for hospitality and innovation that I strongly believe will take the GRA's place in the industry to new heights. With Stephanie's leadership, our new board members, and current board roster, we will continue to carry out the mission of the Georgia Restaurant Association to protect and promote Georgia's second-largest private sector employer," said Karen Bremer, President + CEO of the Georgia Restaurant Association. "Their combined experiences and expertise in the foodservice industry will help strengthen the GRA's impact and awareness to elected officials and restaurateurs around the state."
ABOUT GEORGIA RESTAURANT ASSOCIATION
The GRA's mission is to serve as the voice for Georgia's Restaurants in Advocacy, Education and Awareness. From large chains to start-ups, the GRA helps make Georgia a better place for restaurants to do business and helps make restaurants better for Georgia. For more information, please visit www.garestaurants.org.
###