How to Use Your Data to Run Your Restaurant Keeping Growth in Mind
Date posted
November 14, 2021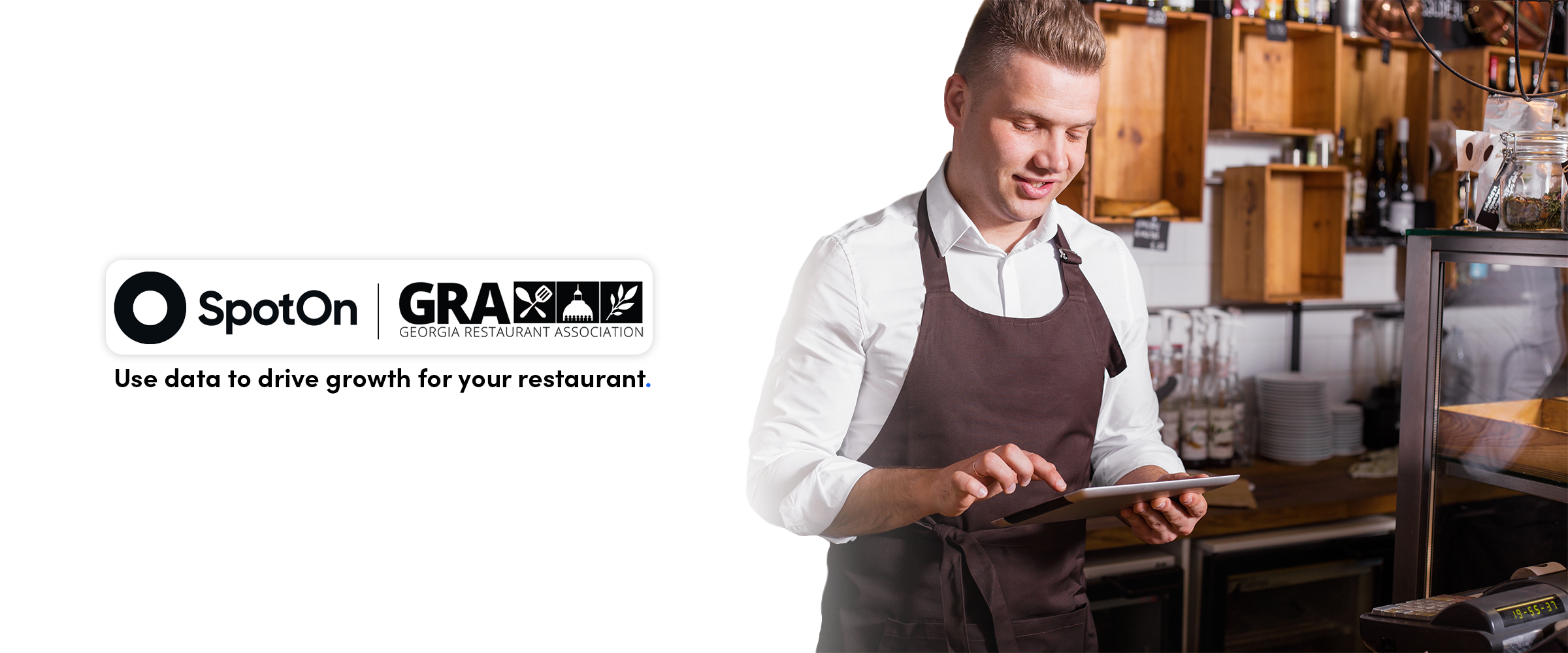 How to Use Your Data to Run Your Restaurant Keeping Growth in Mind.
There's no doubt that this year has been challenging for restaurants. Between the unprecedented labor shortage, a massive shift in guest dining preferences in the wake of the pandemic, and upcoming changes in government ordinances for restaurants in Atlanta, restaurateurs are looking for solutions. How can you cut costs and boost growth while meeting the customers' demands? The answer is better data captured by using the most advanced technology.
There are many varieties of data, but knowing which data will give your restaurant a cutting edge is the key to making decisions and running operations. You need restaurant reporting that is specific to you and your business. Your menu, your staff, and your guests are unique, so your data should be too. Our preferred tech partner, SpotOn, selected 7 of the most popular reports that their clients use today to make smarter business decisions while keeping growth in mind.
1. Daily Sales Recap.
It's essential to monitor the daily health of your restaurant, and this report is perfect for that. Net sales are broken down by category, with details on voids, discounts, batches, and reconciliation, making it easier to track the daily cash flow. Go to the top sellers' graph, and you will discover the menu items that are selling the best so you can adjust and refine your menu offerings.
2. Sales Snapshot
Sales, labor, discounts, voids, checks, guests, and averages are some of the numbers that matter most to understand sales performance at a glance. With SpotOn's Restaurant reporting, you can look up any day in the past and see a comparison to the same day in the previous week to see what's going on.
3. Hourly Sales.
Hourly sales information is more relevant than you might think. Seeing your total sales by the hour and how many guests and orders are coming through. You can understand specific sales by the hour for your dine-in, carry-out, or online orders and optimize each channel by filtering the data. This kind of information is crucial to ensure you're not staffing extra people during slow periods, which is particularly relevant right now with the ongoing labor shortage.
4. Product Mix.
With this report, you can sort all your menu items by categories, by day and time, or by top sellers to quickly find out what's selling and what's not. It is also completely editable, allowing you to focus on what data is most important to you. Additionally, you can click on any item to get detailed information about the employees who sell it and the customers who purchase it. The best part? You can also learn your customers' preferences by looking at items and products they buy together.
5. Product Mix by Employee.
Your staff members are a vital part of your restaurant. SpotOn Restaurant makes it easy for them to do their job while also monitoring their performance. The Product Mix by Employee report shows your sales performance by employee, which is information on the specific menu items each employee is selling, allowing you to understand which of your employees are making the most in sales and who is discounting the most. Do you know your top performers? The data will tell you that with specific categories, and you can boost sales by scheduling them at your peak sales times.
6. Product Mix with Subtotals.
The more specific you get, the more you can learn. View data on subtotals of each category, like "sandwiches," "salads," "sides," "desserts," and more. This information will allow you to easily understand at a glance the most popular areas on your menu and what areas are most commonly discounted or sold at lower average prices.
7. Product Mix with Modifiers.
If your restaurant has many order customizations and options (like a pizza parlor or a sandwich shop), the Product Mix with Modifiers report will save you many headaches. You can divide your product mix into each combination of modifiers that are requested at the time of the sale. Why is this important? It provides you with the insights you need to determine your customer's behavior and change your standardized menu. By spotting trends, you can adjust your menu to create a more appetizing and profitable menu.
This year, many businesses began leveraging reporting and data to grow their businesses. Thanks to new, affordable, and easy-to-use tech, restaurant owners can benefit from it too.
--
SpotOn's reports are fully interactive, easy-to-use, and are included with the SpotOn Restaurant point-of-sale system, which can save you up to $400 per month compared to using a 3rd party software. Go to SpotOn.com/Georgia for more information.