Improving Employee Retention Rate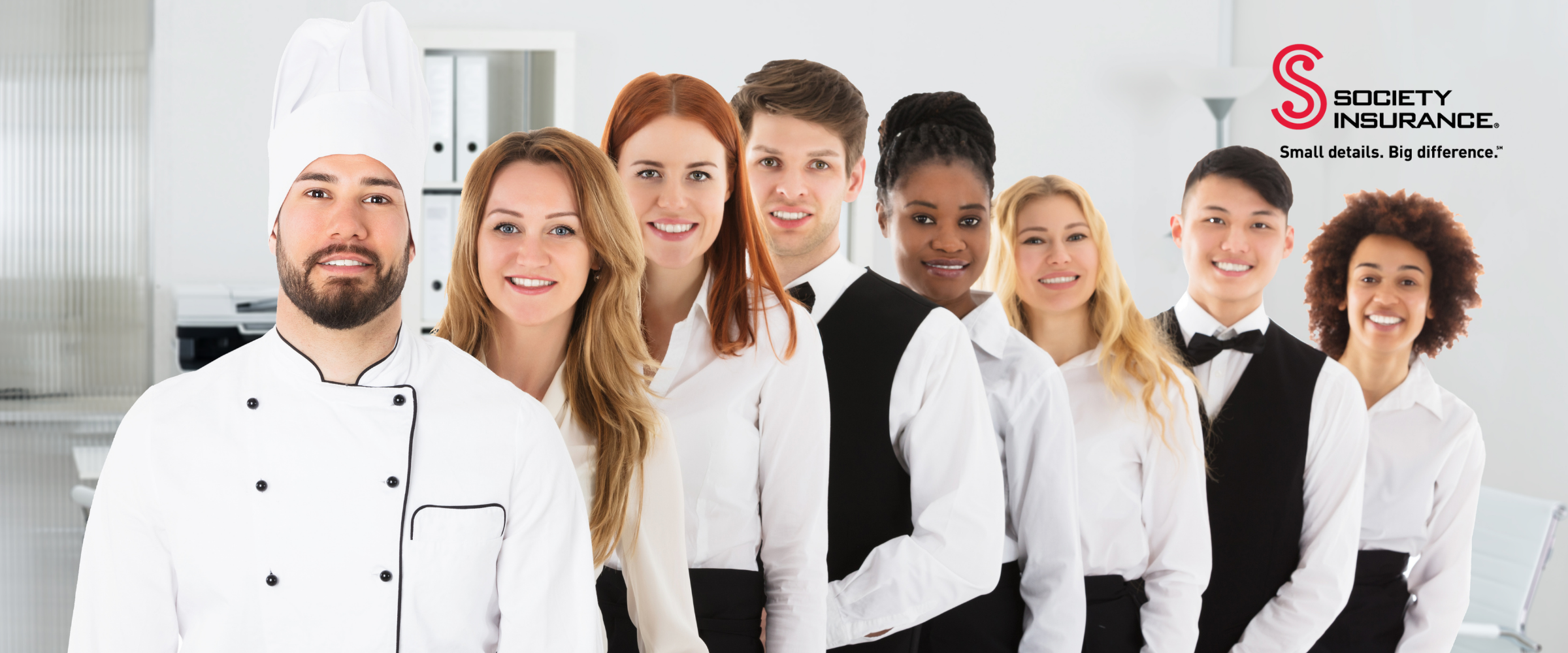 Improving Employee Retention Rate
By Society Insurance
The restaurant industry is one where turnover is inevitable, and it can be difficult to fill open positions. Taking every measure possible to keep employees happy in the workplace is more important than ever. By keeping your team engaged, you are not only benefiting your employee retention rate but also are increasing the productivity and profitability of your business.
In a recent Job Openings and Labor Turnover Summary from the U.S. Department of Labor, 5.6% of restaurant workers quit their jobs in April 2021, and restaurant job openings increased the most out of any industry, with 1.34 million open jobs in the same month. As a result, employers in the restaurant industry are finding themselves in a bind with the tight labor market.
Here are three things to focus on to improve employee retention rate and build a successful team:
Culture: Sadly, only 30% of U.S. employees and 13% of employees worldwide are engaged at work. Creating a positive environment that encourages employees to bring their best to work is the best way to keep your team engaged. Be sure to focus on those performing well just as much as those who need a little extra guidance.
Hiring the right people from the start: Hiring the right team for your business can feel like a daunting task. When interviewing new candidates, be sure to consider how they would fit in with the rest of your team, their past experiences, and if they can bring a fresh perspective to the table. If hiring the right people feels like too much to take on while running your business, consider reallocating the task of hiring to a third-party recruiting firm or another employee within your business.
Advanced scheduling: Get on top of scheduling shifts in an efficient and timely way. To keep employees coming to work happy, create a schedule with everyone's personal time in mind. Posting the schedule far in advance will give employees time to reschedule shifts if needed and give everyone time to plan and optimize their time away from work.
The restaurant industry is in high demand of motivated employees. Creating a supportive atmosphere for your employees is a long-term investment for your business.
This information is provided as a convenience for informational purposes only. This information does not constitute legal or professional advice. It is provided to assist you in recognizing potential unsafe work problems or conditions and not to establish compliance with any law, rule or regulation.