4 Ways to Avoid Chargebacks in Your Restaurant Successfully.
Date posted
October 16, 2021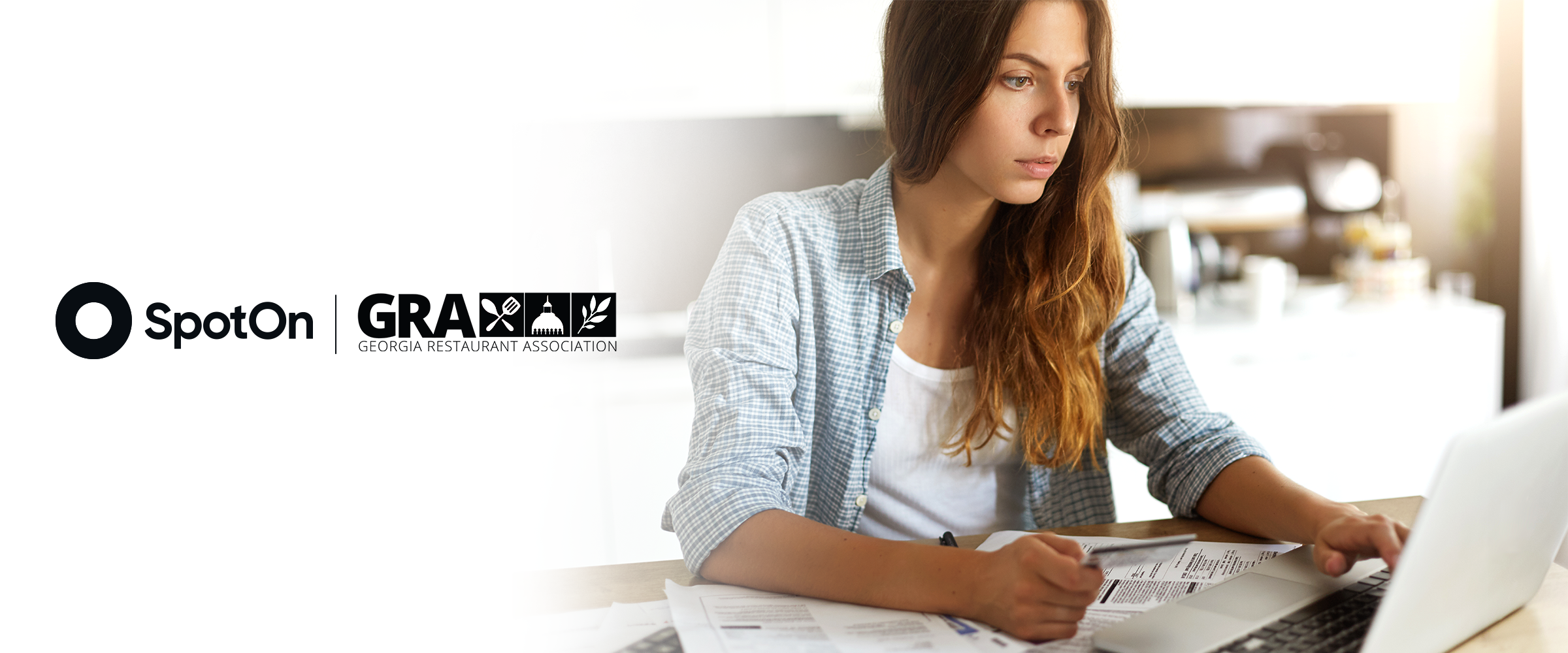 4 Ways to Avoid Chargebacks in Your Restaurant Successfully.
From fine dining to food trucks, at some point in the course of business every Georgia restaurant is likely to receive a chargeback. While no one likes to deal with them and some can be tied to criminal fraud, each chargeback must be addressed. Learning to navigate the most effective strategies for prevention and response to your next disputed charge will allow you to take immediate action ensuring your restaurant success and payment.
A chargeback is the payment amount returned to a debit or credit card. It takes place when a guest disputes a charge, and their financial institution reverses the payment. The issuing bank offers the restaurant the opportunity to dispute them, but you must have evidence, and the window of time you have to respond varies by processor.
Here are 4 ways to avoid chargebacks successfully, provided by our preferred tech partner, SpotOn:
1. Take control of the guest experience.
Managing the entire guest experience closely is the best way to avoid chargebacks, and it sets you up with data and proof, should you need it. Make sure to do the following:
Update your restaurant website so that it's descriptive and easy to navigate

Make sure credit card statement descriptors are clear and include a business phone number

Ensure that you're using all the tools in your

point-of-sale

system

Include manager names and contact information on receipts
2. Improve the staff service.
Your front-of-house team members are the face of your operation, so be sure to train them for ultimate guest satisfaction. Set them up for success with an open line of communication so negative experiences can be recognized and addressed before the guest leaves.
3. Technology to build better relationships.
Make sure to use QR codes, enable mobile ordering, and cultivate a simple, timely, and personalized guest experience. Your guests may be tired of surveys, so find a clever way of offering them a chance to give you feedback. A scanned code or post-meal text survey that asks them simple questions is a good way to go. You can also offer a percentage off their next visit. Incentives allow you to personalize the guest experience, offering your patrons the opportunity to communicate feedback directly before posting a review online. Think about it this way, a $5 discount will be less of a hit on your bottom line than a $20 or $100 from a chargeback fee.
4. Take advantage of every opportunity.
Takeout provides anonymity for guests, especially when they use third-party apps. When you offer online ordering directly from your website you are in charge. You can add messages during the process, for example: "Your order today was assembled by [team member's name]." Also, you can send a QR code with a simple note, with manager names and contact information asking for feedback. All these small actions will further improve service and provide a sense of security for your guests.
Learning best practices can go a long way in preventing chargebacks. Having a tech partner like SpotOn will allow you to focus on what you do best: fantastic service and delicious food. From solutions like online ordering, digital reservations, and waitlisting, to elite reporting, you can maximize your restaurant's output and grow revenue. All while keeping your guests and employees happy.
--
The new SpotOn Order features are a great addition to the fantastic platform that is helping restaurants manage the challenges of this new normal. Get discovered faster on Google and manage your online ordering with pacing. Restaurants can increase average daily sales up to $5,000. Go to SpotOn.com/Georgia for more information.